The agricultural business farm Le Rive is based in Nigrisia di Ponte di Piave, in the province of Treviso (Italy) in the Eastern part of "Gioiosa et Amorosa Marca Trevigiana", 30 kilometres from Venice.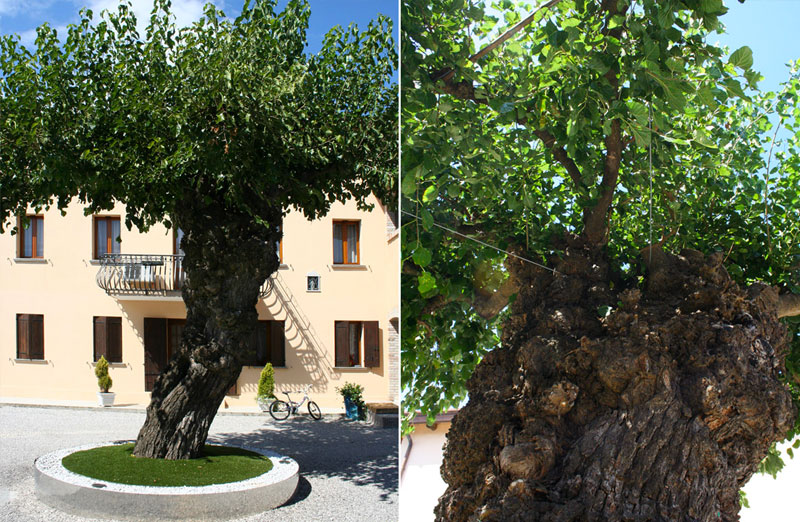 Mulberry tree in the courtyard of our winery.
Ecclesiastic documents dating back 1568 already testified the presence of Family "Bonato dei Bonati" in Negrisia, a land with settled and ancient tradition in the vine cultivation field.
The hundred-year-old mulberry tree is a witness of the past, standing as a stately sentinel of the wine cellar, for hundreds of years an ancient example of traditional wine growing in the region, with the "Raggi a Belussi" (a training system invented by the Belussi family with vines disposed like rays), of Rabose vines tightly attached to the mulberry trees.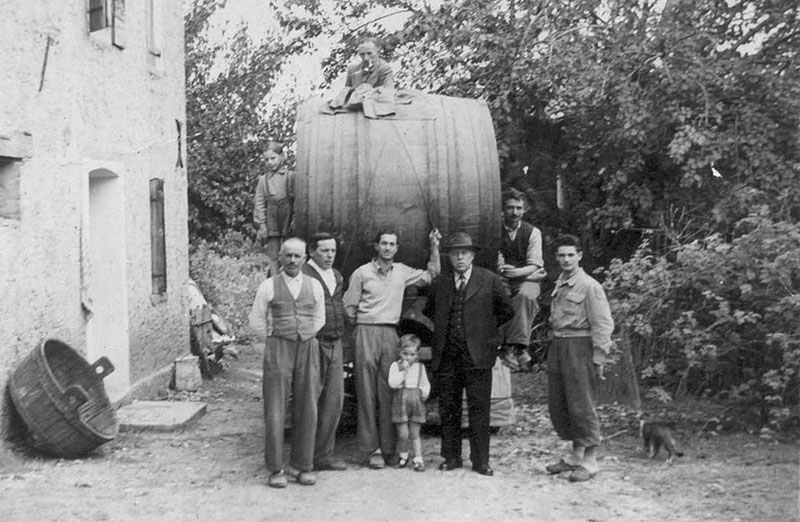 Transport of wine, 1952. Fondo San Pietro di Feletto, FAST – Foto Archivio Storico Trevigiano della Provincia di Treviso.
The intuitions and far-sightedness of Bonato Family's ancestors gave way to the necessary progress towards success in the vine growing and wine production field, while a mixture of passion, feeling and tradition allowed us to take on these achievements until nowadays.
The huge investments in order to renew the wine cellar and the vineyards are just a confirmation of the passion and care father Gino and his sons Luigi and Andrea dedicate to their wine production and their territory. Quality is the only aim of Family Bonato. A value conquered by sacrifice, courageous choices and obduracy. The same qualities we find in the grapes and in all the bottles.