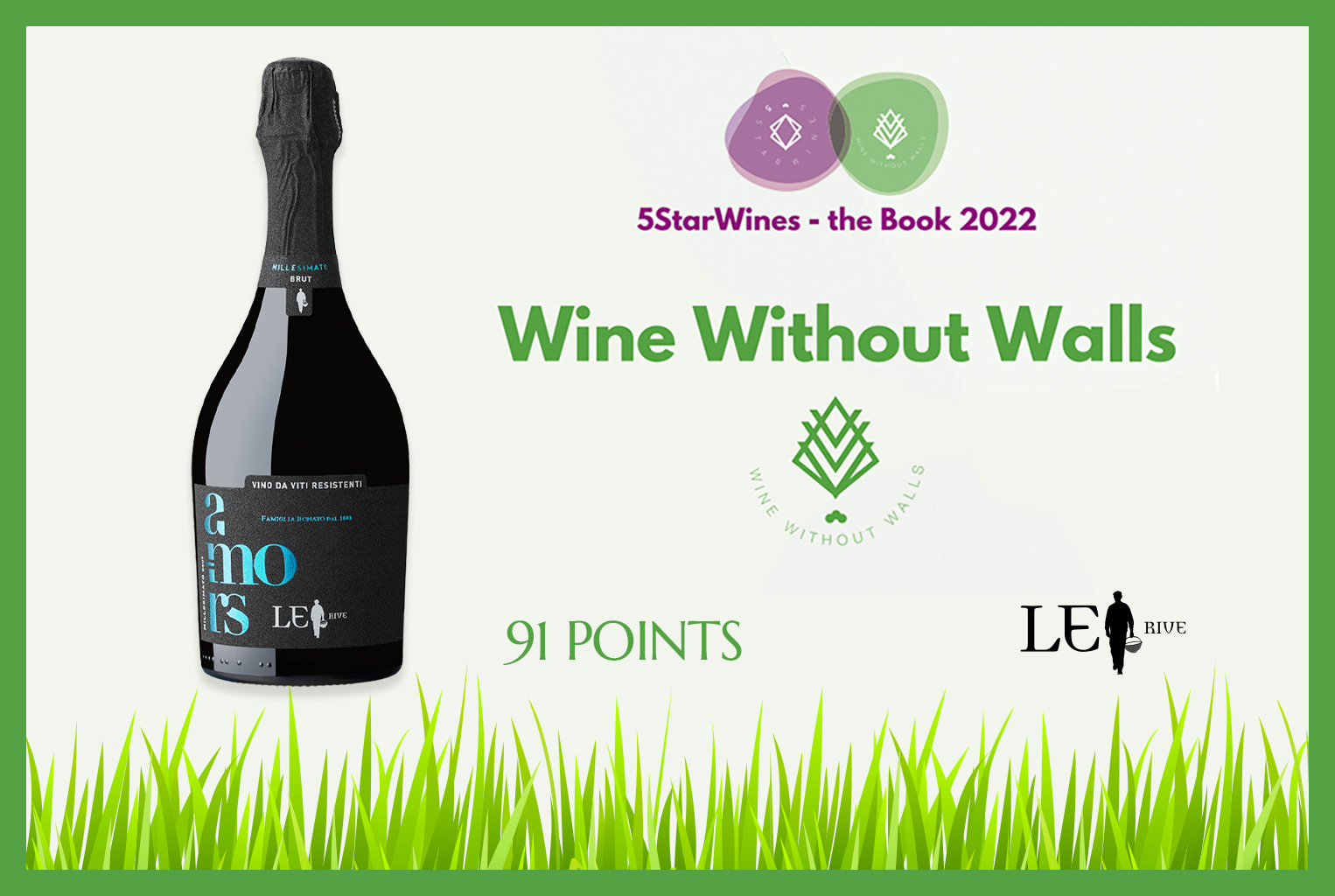 A-mors Spumante Brut Millesimato is Wine Without Walls!
Amors Spumante…received a score of 91/100 during the three days of blind tasting by the panel of judges of Wine Without Walls.
Wine Without Walls  is the section of 5StarWines dedicated to wine that is certified organic, biodynamic or adheres to certified sustainability practices. The aim of Wine Without Walls is to spread awareness of sustainable viticulture, including in the 5StarWines guide a selection of wines that stand out in preserving the naturalness of the soil, vines and their products.