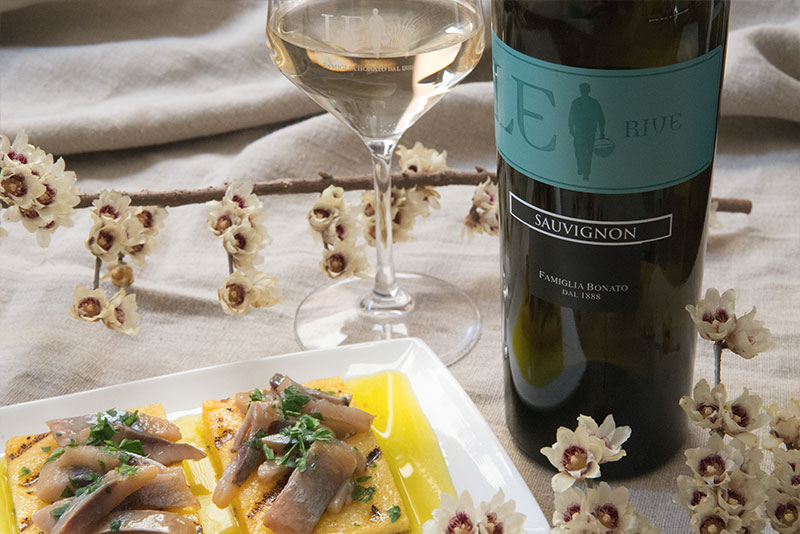 Polenta and herring
Just like the salt cod, salt herring comes on our Venetian tables thanks to the trade with the Nordic seas.
In the past, this product had all requirement to be appreciated: it was cheap, easy to conserve (also without refrigerator!), and furthermore, thanks to its strong flavor, it was enough adding a small quantity of it to obtain a special and flavorful dish to pair with polenta, which was the main and daily dish of the poor Venetian families.
The thiny herring was hang on a string in the center of the table, where commensals while eating used to rub the polenta with the herring to
give flavor to it.
Over the years, "Polenta and Herring" has become the dish during Lenten period, and even today, in our "Venetian trattorie" is kept the tradition of "Herring dinner" on Ash Wednesday, first day of Lent.
If you like to taste this simple dish, we suggest to pair it with our Sauvignon, a strongly flavored white wine, savory and full-bodied, perfect to contrast against salinity and the strong flavor of herring.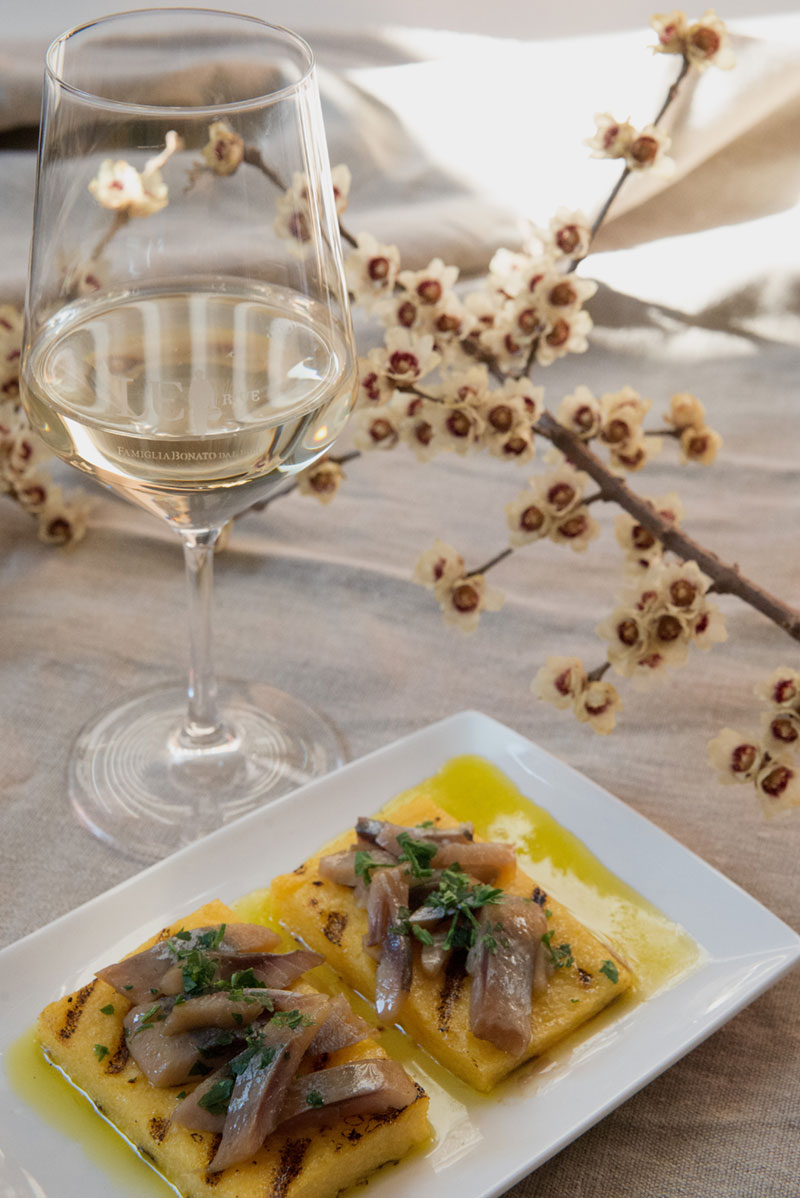 Ingredients:
Serves 4 people
2 herrings salty of smoked
Extra virgin olive oil
Parsley
8 slice of toasted polenta
Preparation:
Make sure you get all the scales off, wash and clean under salt the herrings, brush with oil and lay down on the grill (if you prefer take off more saltiness you could boil the herrings for about 5 minute into boiling water and then move them on the grill). As soon as the herrings are grilled cut the heads and remove the fishbones, crumble it in a bowl and wet over with copious olive oil. Leave to soak for a couple of hours until the herring is soaked with oil. Serve with Polenta previously toasted on the grill and sprinkle with parsley.
If you want to try this burst of flavor with a faster preparation, you can find on the market vacuum smoked herring fillets already cleaned and ready to eat. You need just to split portions and sprinkle with olive oil and parsley on hot polenta.
Enjoy!